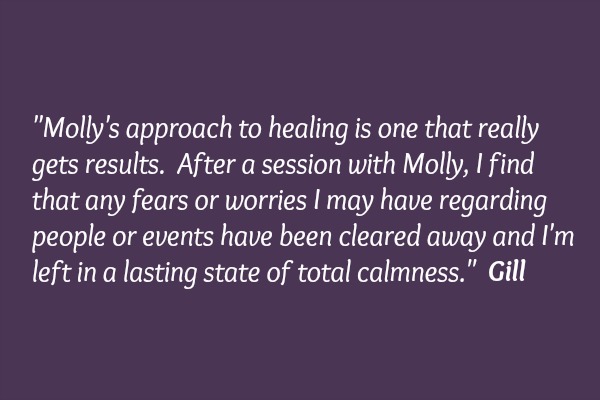 I'm Molly, and working with Deep Healing and Divine Guidance through Spirit, I will clear your blocks and channel psychic messages for your spiritual path.
I am directly connected to Divine Higher Intelligences who heal you and leave you feeling lighter, centered, calm and back in control. To find out how healing can work for you, book a complimentary confidential 10min call with my trusted PA Samira; with no obligation. We will ask you a series of questions to ascertain how you can move forward on your path of growth and if appropriate we will explain the most suitable ways for you to work with me.

Download my two part healing karma toolkit to understand and heal your karma.
We will process your data in accordance with my Privacy Policy You may withdraw this consent at any time by clicking unsubscribe on the bottom of any email or by emailing: samira@mollyannfairley.com